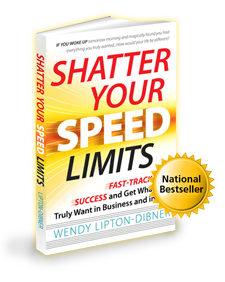 Shatter Your Speed Limits®
All experts, executives and entrepreneurs have at least one success barrier keeping them from achieving maximum success.
At Professional Impact, we specialize in identifying and breaking through the hidden barriers most consultants miss. In fact, the most common response we hear from our clients is,
"Why didn't anyone else figure this out?!"
The answer is simple – they didn't know how.
Our "secret" is a proprietary blend of 7 different sciences and 75 years of combined experience in personal and professional development.
We take into account everything you bring to the table – personally and professionally.
We ask questions that uncover your deepest desires, your hidden assets and your personal permissions.
And when we discover your unique barriers, we help you shatter your speed limits!
What happens when you shatter your speed limits? You get what you truly want – in your business and your life!
Because life is far too short to settle for less.
"Working with Dr. Hal Dibner is like having a partner walk right beside you as you travel the long and winding road of your emotions. Instead of interpreting or describing, Hal is your cohort in untangling the puzzles that cause self-sabotage or consternation. You laugh, you cry, you problem-solve, you look at every angle in order to see the truth that is you." — Karen Sweeters, Owner, KBSearch Company
"Wendy and Hal's approach is unique. Their technique is flawless. And I can truly tell you that their concern and passion to help you succeed is genuine." — Carlos Suadi, DDS, Landmark Dental
"My husband and I are not new to therapy. Many years ago we pursued individual, couples, and family therapy. Unfortunately for us it was a very detrimental experience, and we were quite concerned about beginning again, until we met Dr. Hal Dibner and Wendy Lipton-Dibner.
"We spent two 4-day marathon sessions with them in Connecticut and that experience forever changed our lives. We continue to work with Hal over the phone several times a month and we always have felt understood, accepted, and loved. We have both been able to resolve some very painful issues from our childhoods and past life sorrows. Trust is paramount in a therapist / patient relationship, and with Hal this has always been at the forefront of our therapy. We bless the day the Hal and Wendy Dibner came into our lives." — Dr. and Mrs. Kevin Less
"As I worked to rebuild my new life and future, the insight into my life which you allowed me to obtain was amazing." – Ken Hurt, DDS, MS, Tooth Wranglers
Contact us to discover how we can help you Shatter Your Speed Limits!